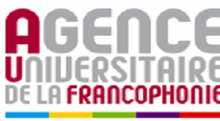 University Agency for Francophonie (UAF) offers opportunities related to project funding, mobility and student internships.
In addition are the opportunities for scholarships for student internships.
- Student internships in companies in France or in companies which use French
o Call until the end of January of the following calendar year.
o Students in the last 2 years of study
o The student himself provides the internship
o Applications for assistance go through agency
o Scholarships from 600 to 800 euros per month
o Duration of 1 to 3 months - student internships in Macedonian companies with French capital / management
o For the first time this year, is not yet fully defined
o Up to 150 euros per month
Aid to improve the knowledge of the French language is offered at the French Cultural Center, 30-40 hours, for the applicants which will receive scholarships from the agency.
More information here, as well as on
www.auf.org/bureau/bureau-europe-centrale-et-orientale/ http://ifs.mk/mk/Home/StudyFranceContent/1503