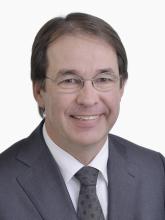 Имаме чест да ве поканиме на предавањето на Prof. Dr. René Zeier, од Lucerne School of Business, при Lucerne University of Applied Sciences and Arts на 03 Мај 2018 година (четврток) во 12:00 часот во салата за состаноци на Машинскиот факултет.
Темата на предавање на Проф. Зеиер е: The Entrepreneurship Program at a Swiss University – a Success Story growing over four years
Предавањето ќе трае околу 45 минути, а потоа се очекува дискусија за развој на можна соработка помеѓу УКИМ и Универзитетот во Луцерн.
Поканата е отворена за сите професори/асистенти/студенти кои се заинтересирани за искуствата од Швајцарија за старт-ап програмата на Универзитетот во Луцерн.